This weekend was a busy one for all of us. The girls school had a festival that went from Friday to Sunday. Todd was there all 3 days setting up and working the casino booth. The slot machines the 4 families purchased (ours included) were used.
Saturday Paula and Shawna also had a softball game. They did really well even in the heat.
OH! And on Friday night we celebrated Susan's Bday. Todd Peppers neice came over with her baby. OMG too cute! She's only a few months old. I got to change her diaper and get a huge baby fix.
Here are some pics:

At the festival Paula and Shawna liked the Preschool booth because they could get doused w/water.
Here I am at the slots.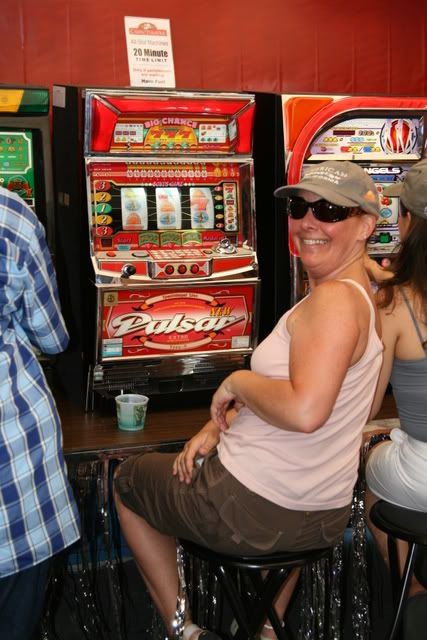 I'm getting my baby fix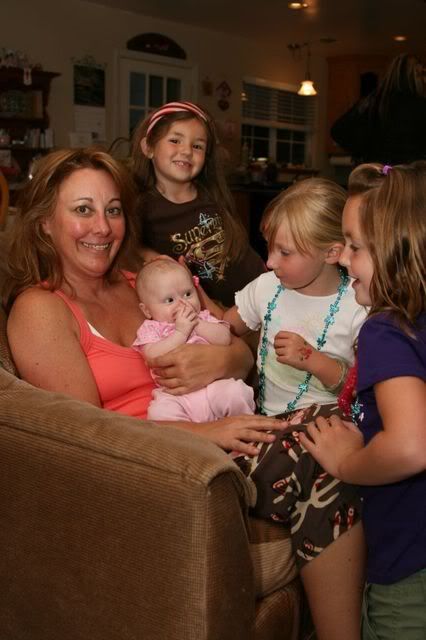 My baby holding a baby