I know how much my regular readers (all 1 of you) enjoy my camping stories. This past weekend my family and I went to Santa Cruz to a KOA campground. For those of you non-camping folks, KOA's are campgrounds which are usually pet friendly and located all over the Unites States. They boast about clean bathrooms, pizza delivered to your campsite, activities for kids and other fun things.

This weekend we had to bring Rental Dogs with us. We have 2 foster dogs living with us besides our own dog. Rental dogs barked and whined a hell of a lot so they spent a good amount of their time crated in the trailer. Hmmmmph.


My oldest went on a mechanical bull

My youngest rock climbed. Yes in her bathing suit. What do you rock climb in??
There was some Dead Man's Diving going on at the pool area
I enjoyed many hours inside the dog corral because as my husband referred to me, I was the Dog Whisperer. They were only quiet (and then not even) if I sat in there with them. A few men came by joking, wondering if I was in a time out or was my husband going to let me out.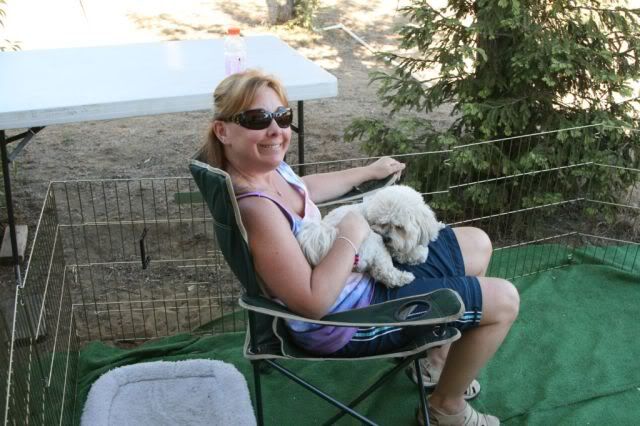 Paula and I also rode banana bikes together. For $5 you can rent them for 30 minutes or $8 for an hour. Thank Gawd we only rented them for 30 minutes. See her, not even sweating?! Yeah, that was NOT me. I could barely go down the stairs of the trailer after I was done. #suckstogetold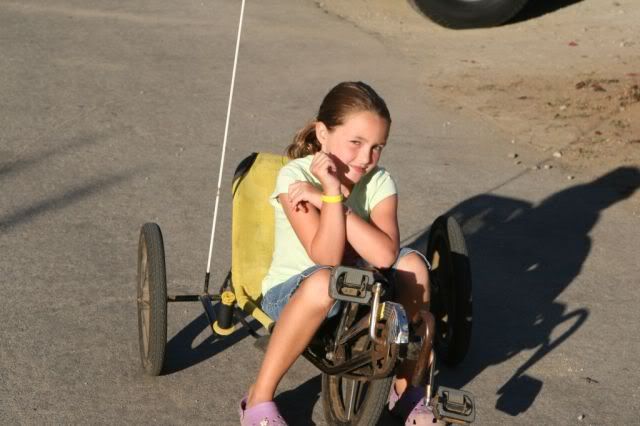 Lastly there was Rental Dog. He's one of two. This is one happy camper. Too bad he's not going camping with us again. In two weeks when we go camping again, he and his partner in crime are going to doggy daycare for the weekend.