This week is Catholic Schools Week where if you go to a Catholic school many do theme days all week.
At our school each grade chooses their own theme, they decorate their door and dress up in the theme on one day. Yesterday was THAT day. 2nd grade was PJ's and 4th grade choose zoo animals. Shawna's was easy. Paula's I had to shop around a bit.
Today was Blow Your Top Day. The kids can decorate their body from the neck up. I braided the girls hair last night after their showers so today their hair would be puffy and frizzy. We put in a pony tail high on thier head (for Paula) and sprayed red and purple hair color in a alternating pattern.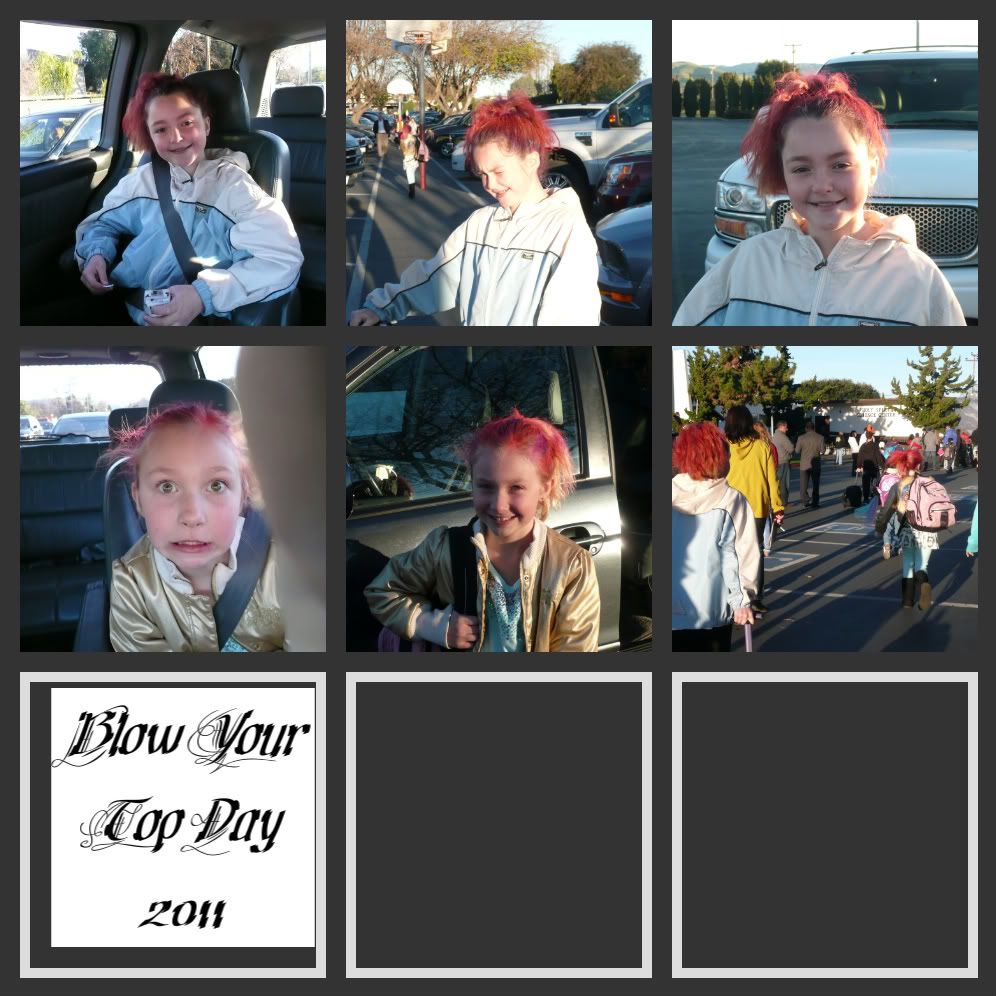 Fun!