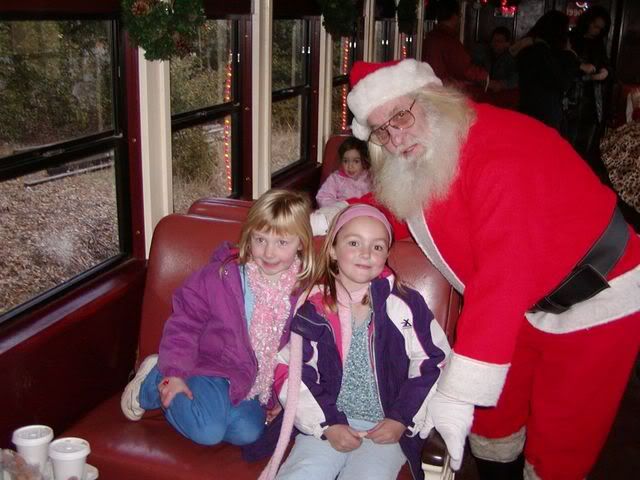 A couple weeks ago we went on a steam train that gets all decked out for the holidays. It's called the Train of Lights. It runs from Sunol to Niles and back again. We went on it last year and the girls just loved it. This year I blew it and tickets sold out before I even knew they'd gone on sale. Thankfully a teacher from the deaf school near my house had many extra and was selling them on craigslist.
Last year Santa was on the train and the girls just knew he was the real Santa. They agreed that sometimes the Santa's in stores aren't real, but this guy was the REAL Santa.
This year Mrs. Clause AND Santa were on the train to pass out mini candy canes and take pictures.
We've lucked out 2 years in a row with no rain.