Yay! It's Friday. In just 2 more hours I plan to bail out of this office and begin my weekend. Tonight our friends our coming over. Their daughter and our girls love to play with each other constantly but they're so close now that they fight like siblings.
Todd works this weekend and Paula has to cheer at a game tomorrow at noon. I'm hoping for a low key weekend. I'm behind in laundry as usual.
Todd sent me this picture today of Shawna. He labeled it Shawna's Spirit. So true.
Here she is as a toddler. The same spirit.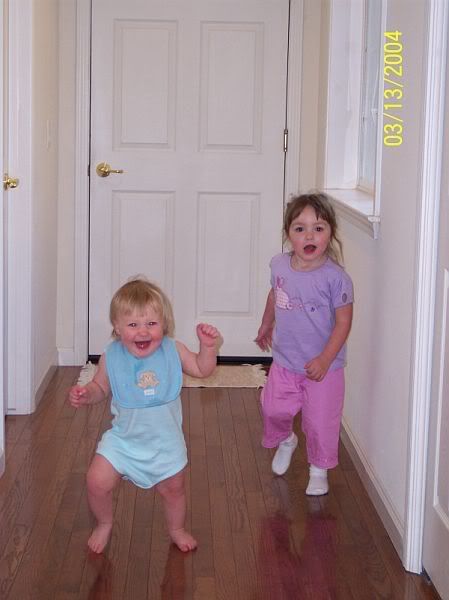 Only 15 more days till she turns 5 yrs old. She asked me on the way to school today how many days. She's soo excited. I'm having a Princess Party at our house. What else would we have?! It will be a dress up party. I'm not sure how fancy I'll go but I have at least sent out the invitations.